Over-yssel , by Covens & Mortier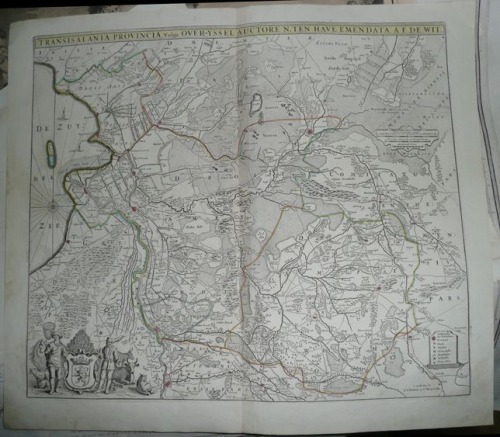 Ask for this product
1660 PLN
TRANSISALANIA PROVINCIA vulgo OVER-YSSEL AUCTORE N.TEN HAVE EMANDATA A. F. DE WIT.
In lower right part of the print additional publisher's note: Amsterdam by I. COVENS en C. MORTIER.
Uncommon later state of de Wit's map of Over-Yssel, published by Covens & Mortier , after 1721.
Original copperplate engraving, original outline color.
Map size : 49 x 58 cm.
Very good condition (bit dirty / discoloured)