Kaliningrad , Konigsberg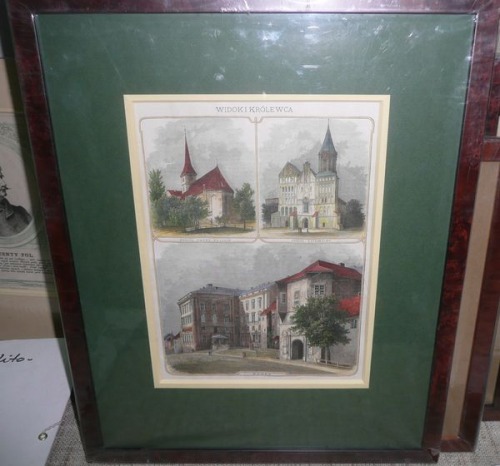 Ask for this product
660 PLN
Above the composition of 3 views: WIDOKI KRÓLEWCA.
Upper views show: KOŚCIÓŁ ZWANY POLSKIM. ; and KOŚCIÓŁ KATEDRALNY.
Lower shows: ZAMEK.
In the lower left corner of the bottom view, egraver's signature: P. BOCZKOWSKI.sc.
Dcorative composition of three views of Kaliningrad (formerly called Koenigsberg / Krolewiec) on one sheet, presents Polish Church , Cathedral and a Castle. Original wood-engraving, recently handcoloured, illustration to magazine titled Tygodnik Ilustrowany published in 1878.
Print size 28 x 20,8 cm, framed (50 x 40 cm ).