Frisia by Covens & Mortier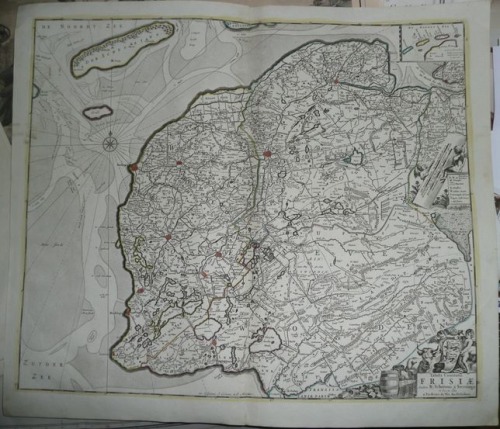 Ask for this product
1660 PLN
Tabula Comitatus FRISIAE Auctore B: Schotano a Sterringa in Lucem edita a Frederico de Wit Amſtelodami.
Between map and border additional publisher's note: ex Officina J.Covens et C.Mortier
Uncommon , later state, of de Wit's map of Frisia, published by Covens & Mortier after 1721.



Original copperplate engraving, original outline color,.
Map size 46,5 x 55 cm.
Excellent condition.