Duchy of Magdeburg, Schreiber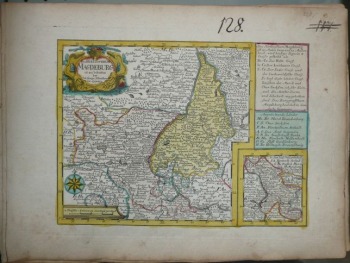 Ask for this product
220 PLN
Das HERTZOGTHUM MAGDEBURG ist zu bekomen bey Joh. George Schreibern in Leipzig.
Above the map in upper right part, map number written with ink: 117.(stroked out twice) , 128.
Map of the duchy of Magdeburg, published by Johann Georg Schreiber (or his heirs), Leipzig, ca 1750.
Original copperplate engraving, contemporary handcolor.
Map size(including description) : 16,2 x 22,2 cm.
Excellent condition: little stains on margins