Die Hokko. Henne by Buffon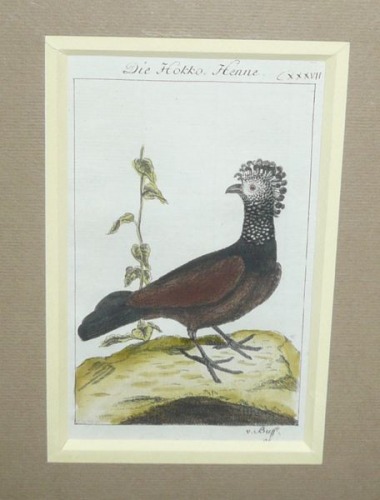 Ask for this product
132 PLN
Die Hokko. Henne.
In upper right corner, written with ink: CXXXVII
In lower right corner: v. Buff.
Original copperplate engraving comes from series of german edition natural history books by Buffon titled Allgemeine Historie der Natur... , published at the end of XVIIIth and early XIXth century.

Oryginalny miedzioryt, XVIII w., kolorowany.
Wymiar w świetle passe-partout: 15,5 x 9,3 cm.