Bucelin-Polonia Compendiose, mid XVIIth cent.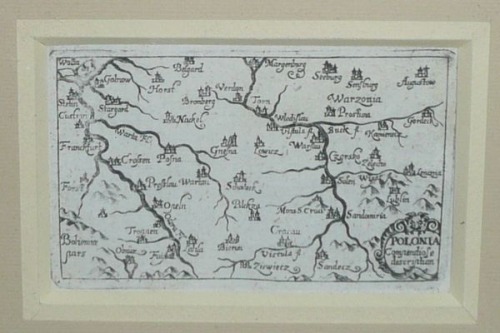 Ask for this product
1220 PLN
POLONIA | Compendioʃe | descriptim

Uncommon miniature map of Poland and Silesia , comes from one of books by Gabriel Bucelin, published by Johann Görlinn in Ulm after 1646.
According to Mapy Ziem polskich w wydawnictwach książkowych ... by S. Peliwo, this particular example comes from
Praecipuarum Universi Terrarum Orbis... published in 1658.
Original copperplate engraving, map size 6,3 x 10,5 cm, framed (26 x 29 cm)