Bartlomiejczyk E., Patriotic print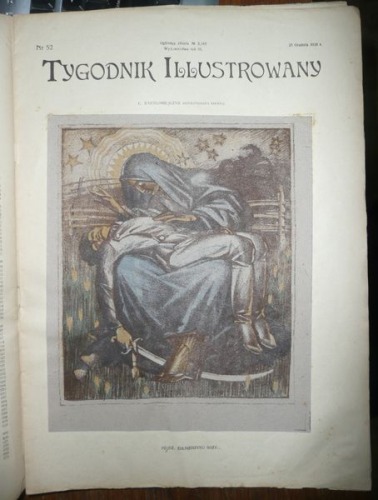 Ask for this product
1100 PLN
As issued, print attached to cover of the magazine.
Text beaneath the print:
PÓJDŹ, ŻOŁNIERZYKU BOŻY...

Above the print: E. BARTŁOMIEJCZYK (AUTOLITOGRAFIA BARWNA).

This patriotic print was a supplement to weekly magazine Tygodnik Ilustrowany, nr 52 (3189) from 1920.
We offer the print as well as the magazine.
Original color autolithography by Edmund Bartłomiejczyk.
Print size: 22,8 x 19 cm.